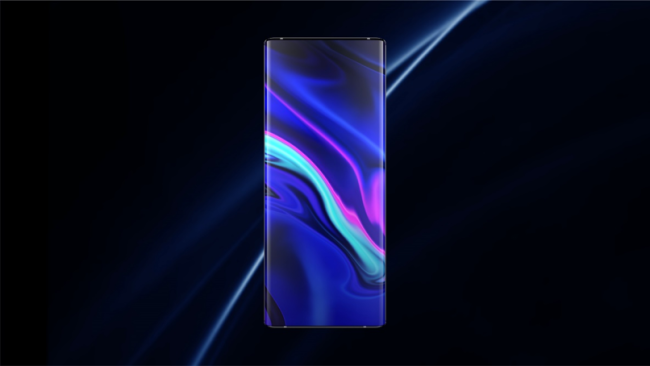 Vivo introduced an edgeless concept phone this year called Apex 2020, but this one isn't likely to hit shelves soon. (Picture: Vivo)
Chinese smartphone makers are convinced that 5G phones don't need to break the bank. The latest reassurance of this comes from Vivo. In an interview with China Economic Weekly, Vivo Vice President Liu Hong said that by the fourth quarter of this year, 5G phones may enter the price range of 1,500 yuan (US$214).
The US$200 price point is in line with that analysts predicted for 5G phone prices in 2020. Many of the first 5G handsets, such as Samsung Galaxy S10 5G and Huawei Mate 30 5G, were pricey flagships because of the cost of Qualcomm's 5G chips. But prices have begun to drop with Xiaomi announcing the US$285 Redmi K30 in December last year.
As an early mover, Vivo already found some success with its 5G phones in 2019. Liu said that the company is doubling down on 5G phones despite the supply chain difficulties caused by the Covid-19 pandemic. The executive expressed optimism for 2020, saying that phone sales were up 10% in March compared with last year. Vivo has already announced three new 5G products since February: The Z6, iQOO 3 and the Nex 3S. However, the company is also facing competition in mid- and low-cost phones from Oppo, Realme and Xiaomi.