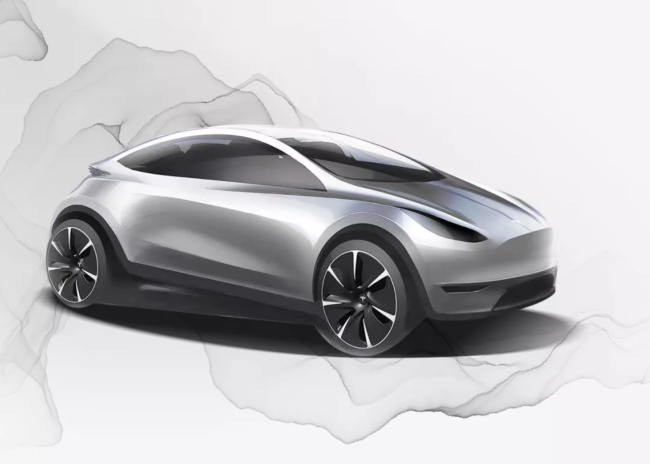 Tesla CEO Elon Musk wants his vehicles to go from made in China to designed in China. (Picture: Tesla/WeChat)
If you ever dreamed of driving a Tesla with Chinese characteristics, you might get your wish. Tesla is setting up a design research and development center in China to create a "Chinese-style" version of its electric vehicles at the behest of company CEO Elon Musk, according to a Wednesday announcement on the official Tesla WeChat account.
The news comes after Tesla made the first deliveries of its locally produced Tesla vehicles this month. Musk was apparently so elated about the made-in-China Model Y electric SUV program that he did a little jig at the launch event.
Tesla has been investing heavily in China. The EV maker's first Gigafactory outside the US was completed in 10 months on the outskirts of Shanghai. A designed-in-China vehicle is the next step. The company didn't announce a timeline for such a vehicle, but a design competition is open until February 1st. Tesla didn't respond to a request for comment.
Tesla is also introducing other perks to win over consumers in China's crowded EV market, including price cuts and a US$1,000 bounty for sales referrals. With government subsidies, Tesla's Model 3 starts at 299,050 yuan (US$46,500), making it about the same price as vehicles from local competitors NIO and Xpeng Motor.